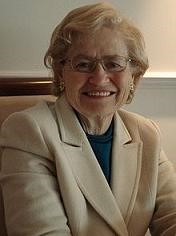 is Emeritus Professorial Fellow at the Institute of Development Studies at Sussex University; the Financial Markets Director at the Initiative for Policy Dialogue, based at Columbia University; a Senior Research Associate at the Overseas Development Institute; a non-resident Fellow at the Center for Global Development; and a Distinguished Fellow at ClimateWorks Foundation.
She is also co-coordinator of the research program for the November 2020 Research Conference part of the Finance in Common Summit, the first global meeting of all public development banks. Professor Griffith-Jones is researching and providing policy advice on reforming international and national financial architecture, with emphasis on a development perspective, and special focus on development banks; capital flows to emerging and low-income economies; debt crises and their management; and debt for nature and development swaps. She has led many major international research projects on international and domestic financial issues. Publishing widely, having written or edited over 25 books and numerous journal and newspaper articles. A 2010 OUP book, coedited with Joseph Stiglitz and Jose Antonio Ocampo, Time for a Visible Hand, dealt with financial regulation. Her most recent book, co-edited with Jose Antonio Ocampo, The Future of National Development Banks, was published by OUP in 2018.
She has advised many international organizations, including the European Commission, European Parliament, World Bank, Commonwealth Secretariat, IADB, and various UN agencies and several governments and central banks, including in the UK, Chile, Sweden, South Africa, Tanzania, Brazil and Czech Republic.