A debt crisis is looming in the Global South. High levels of public debt service and insufficient fiscal and monetary space are threatening recoveries and impeding much-needed investments in climate resilience and the 2030 UN Sustainable Development Goals.

The Debt Relief for Green and Inclusive Recovery initiative proposes concerted and comprehensive debt relief on a global scale to free up resources in heavily indebted developing countries to support sustainable recoveries, boost economic resilience, and foster a just transition to a low-carbon economy.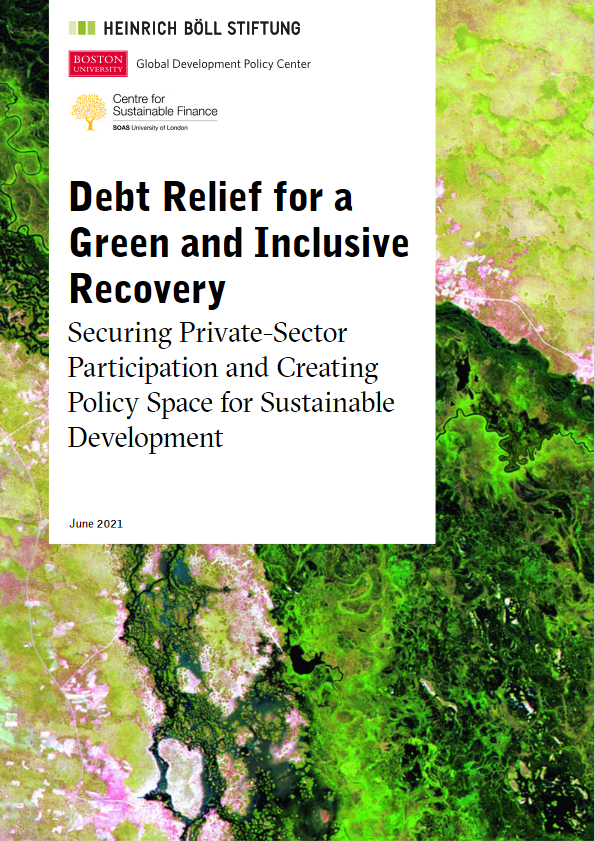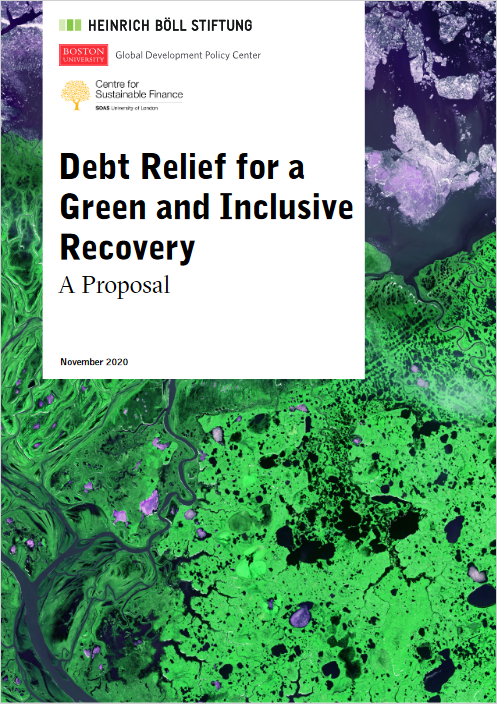 Debt Relief for a Green and Inclusive Recovery
November 2020
The proposal "Debt Relief for Green and Inclusive Recovery" published by the Heinrich Böll Stiftung, the Center for Sustainable Finance at SOAS, University of London and Boston University Global Development Policy Center suggests that low and middle-income countries with unsustainable debt burdens receive substantial debt relief by public and private creditors, in order to provide fiscal space for investment in Covid-19-related health and social spending, climate adaptation and green economic recovery strategies. Private creditors participating in the debt restructuring would swap their old debt holdings with a haircut for new "Green Recovery Bonds".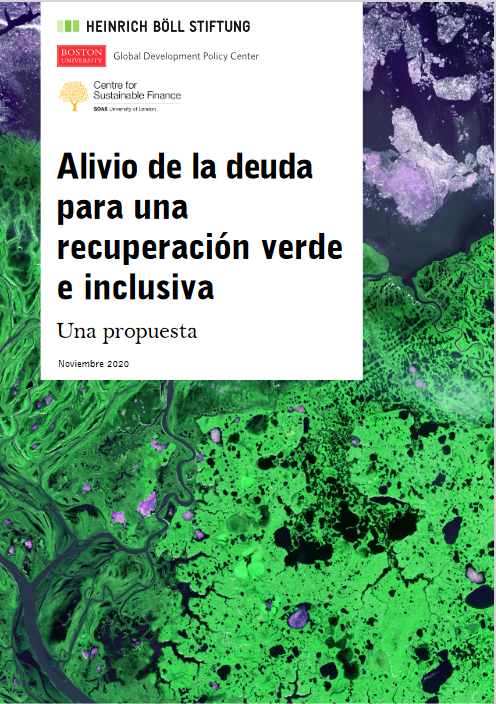 Alivio de la Deuda para una Recuperación Verde e Inclusiva
SPanish Translation
Con el propósito de permitir una recuperación ecológica y socialmente justa para todos los países, resulta necesario abordar urgentemente los problemas de la deuda pública para que todos los gobiernos tengan el espacio fiscal necesario para financiar gastos sanitarios y sociales cruciales e invertir en una recuperación ecológica e inclusiva.
Explainer Video
Vulnerable countries suffer from huge debt and the climate crisis.
"Debt Relief for a Green and Inclusive Recovery" initiative would solve both crises in one go. This short video explains, how the proposal would work.